Blocking Callers or Anonymous/Unknown Callers
How to Block a Caller
This guide will go over how to block a call from a specific unwanted number to your extension.
Click on "Answering Rules"


In the window that pops up, you can enter the 10 digit phone number, using only number digits, no dashes, spaces or parenthesis, and click on the "+" button to add that number to your blocked numbers. You can also check the box to disallow any unknown or anonymous numbers from reaching you.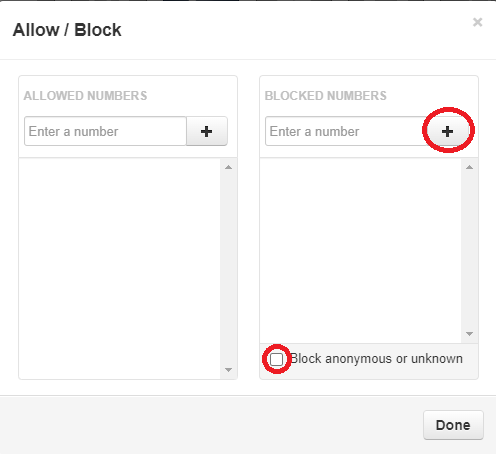 When completed adding numbers to your blocked list, click "Done."